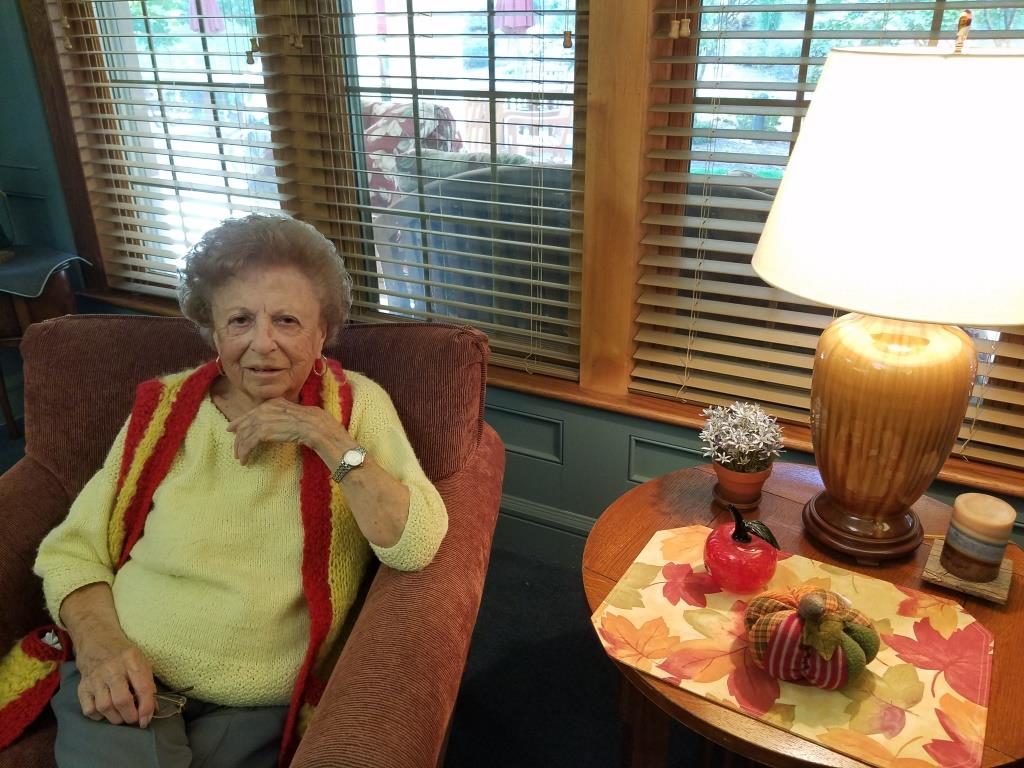 Marie Ditrolio is one of the Cliff's most popular residents. Almost everyone in the facility knows this wonderful person. She has 2 children, Joseph and Philip whom she loves dearly. Marie's older sister, Sadie DiGisi, also lived at The Cliffs and this year would have been her 10th year anniversary since she moved in. Sadie went to be with the Lord in 2012. Marie now resides in the same room which Sadie occupied.
Marie loved to knit, play golf and Bridge before she moved in at The Cliffs. When she got settled in, she initiated the formation of a Bridge Club at the Cliffs. The Bridge Club meets on Wednesday and Fridays at 3 pm.
What keeps Marie busy is looking out for other residents who need help. She diligently and consistently advocates for them. Her friends call her the "trouble maker" because she would always get in trouble trying to help everyone. According to Marie, she would never get tired of helping out because it's what keeps her going. She does not only help residents but also employees.
She loves to help out with activities during weekends and is very involved in the Baking Club. The baked goods are donated to local organizations with feeding programs. Her helping hand and caring heart certainly reaches many more lives than she could ever imagine. She is very proud to say that she is 98 years old and is very thankful that she is still able to do what she does. Marie certainly brings joy to everyone and is a constant inspiration and encouragement to her fellow residents and staff members.
It is a great privilege and blessing for The Cliffs to be serving this beautiful soul.