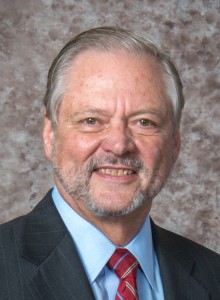 Gordon Meyer, CEO
Gordon Meyer has been a driving force behind The Baptist Home Society for over 45 years, first as the Board's attorney in Newark and later as the advisor and legal council in the transition to the Assisted Living arena. Gordon was primarily responsible for developing The Cliffs at Eagle Rock.
Gordon received his B.A. from Wheaton College and his law degree from Cornell Law School. He has specialized in the care of the elderly both in his law practice and his charity involvements, serving on the Board of Directors of the Holland Home in North Haledon NJ for over 40 years and presently a member of the Board of Directors of The Christian Health Care Center in Wyckoff, NJ.
Gordon was asked to assume the role of CEO of The Cliffs in 2005 by the Board of the Baptist Home Society He characterizes his work at The Cliffs to be profoundly satisfying and the culmination of his desire to make a difference in the lives of the elderly. " The Cliffs is proud of 125 years of caring for the elderly. We hope you choose to live in a residence where the commitment in your quality of life is embodied in the Mission Statement of our non-profit corporation rather than in the business plan of a for-profit corporation."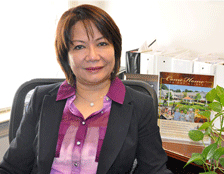 Leni de Guzman, Licensed Administrator
Leni's career path leading to The Cliffs began with a Bachelor's Degree in Accounting, a Master's Degree in Business Administration and a Certified Assisted Living Administrator. Leni began working at The Baptist Home in Newark in 2003, serving as the Bookkeeper for 2 years. When the Cliffs opened in 2005, Leni joined The Cliff's family as the Business Office Manager and was soon promoted to Administrator January 1,2009.
Leni's strong devotion to The Cliffs along with her oversight and fine leadership of staff have guided The Cliffs in achieving excellence in all aspects of caring for the elderly. During her tenure, The Cliffs has received numerous industry awards, including Advanced Standing Status and The Caring Star, Award.
"I believe in living by The Cliff's Mission Statement, by providing the highest level of care to our residents and their families and by giving genuine dignity and respect to the elderly throughout the aging process." Leni lives in West Orange, is an active member of the American College of Health Care Administrator's NJ Chapter.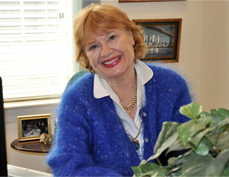 Charlotte Crosswell, Assistant Administrator
The sense of "family" at The Cliffs is largely fueled by Charlotte's relentless determination to ensure that each resident feels part of the Cliff's Community. As an integral member of our management team, she sees the nurturing of staff and residents as a fundamental priority.
Charlotte educational background includes a B.A.in English Literature with Philosophy Honors along with graduate studies in Creative Writing. In 2004, she brought her marketing and advertising expertise to The Cliffs to help lay the groundwork of introducing The Cliffs at Eagle Rock to faith based communities and social providers prior to opening its doors.
Since then, Charlotte has been instrumental in building a thriving community of residents who enjoy calling The Cliffs their home.
In 2009, Charlotte earned the CALA license and was promoted to Assistant Administrator. In 2011, she completed her training as a Certified Dementia Practitioner and in 2012 became an active member of American College of Health Care Administration's New Jersey Chapter. "We like to think of ourselves here as a family of friends, and we are all committed to going the extra mile for both!"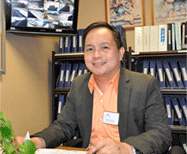 Orlando "Orly" Egoc, Jr. B.S.N, R.N., Director of Nursing
As Director of Nursing, Orlando's compassion and professionalism is a tremendous asset to The Cliff's community. Orlando completed his Bachelor of Science in the Philippines, graduating in the Top 10 of his class. He joined The Cliff's Nursing Staff in 2009 with additional credentials in Certified Dementia Practitioner (CDP), and Certified Assisted Living Administrator (CALA).
Orlando's extensive experience in nursing and sub-acute care has equipped him to manage his team of nurses and caregivers for a highly efficient, superior level of nursing care for the Cliff's residents. Orlando demonstrates daily his dedication and passions for the elderly as a highly conversant and skillful health care advocate. " I always strive to increase the empowerment of Cliff's caregivers through in-service education and promotion of staff camaraderie, all done in a loving workplace atmosphere, Here at The Cliffs, we are a community; we all share in the importance of calling The Cliffs HOME."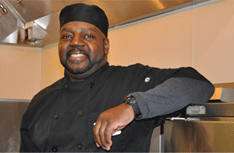 Lee Whitaker, Director of Food Services
Lee has been a professional in the food industry since 1995, starting as a cook and soon being promoted to Sous Chef because of his flair for preparing international cuisine. As Lee's career advanced, and he received his Culinary Arts and Dietary Management Certificate along with State Certification.
Lee joined The Cliffs and was promoted to Director of Food Services in 2006. His passion for food service excellence and his talented culinary team have made a difference at The Cliffs with his many creative additions to the residents dining experiences; including International Food Week, family Bar-be-Ques in the Cliff's Courtyard, Bistro Night, and Saturday Brunch with the Resident's family,
It is evident that Lee's energetic spirit for food has made a difference in the lives of the residents at The Cliffs. Lee's motto is "Compassion and Team Work is the recipe for all success."