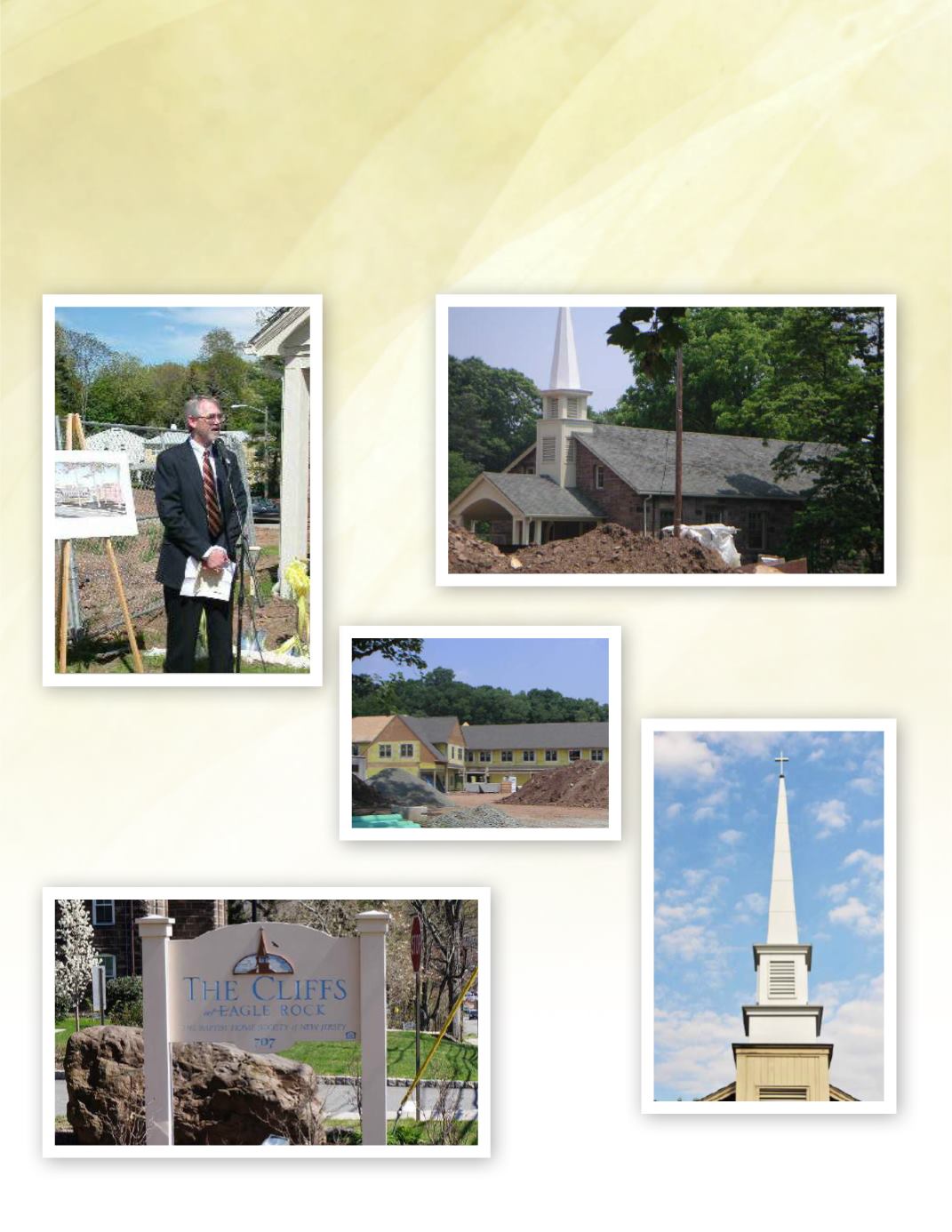 Celebrating the Present…
Our Dreams become a Reality!!
Our Dreams of "a New Home in a New Place" began to take shape in 2002. The Board of Directors
along with legal Counsel, purchased a large piece of property on Eagle Rock Ave. from the Norwegian
Church of the Lutheran Brethren. The property consisted of 6.5 acres, a brownstone chapel that
was formerly used as a barn for oxen, and a 100 year old house that was built by the original owner
of the property. After gaining zoning approval from the town of West Orange, the next step was
to formulate and design the 2 story structure. The Board hired KDA Architects and construction
began in the spring of 2003. Our Dreams Had Become a Reality!
Architect,Dave Danton of KDA
Design, unveils an Artist's Rendering
of the Cliffs two story structure at the
Ground Breaking Ceremony.
Construction begins in the Spring of 2003
Our vision begins to take shape.
The Historic Brownstone Chapel
gets a new steeple, donated by
Gladys Gleason, past President of
The Board of Directors
The Cliffs opens its doors on April, 25 2005
at 707 Eagle Rock Ave, West Orange, New Jersey