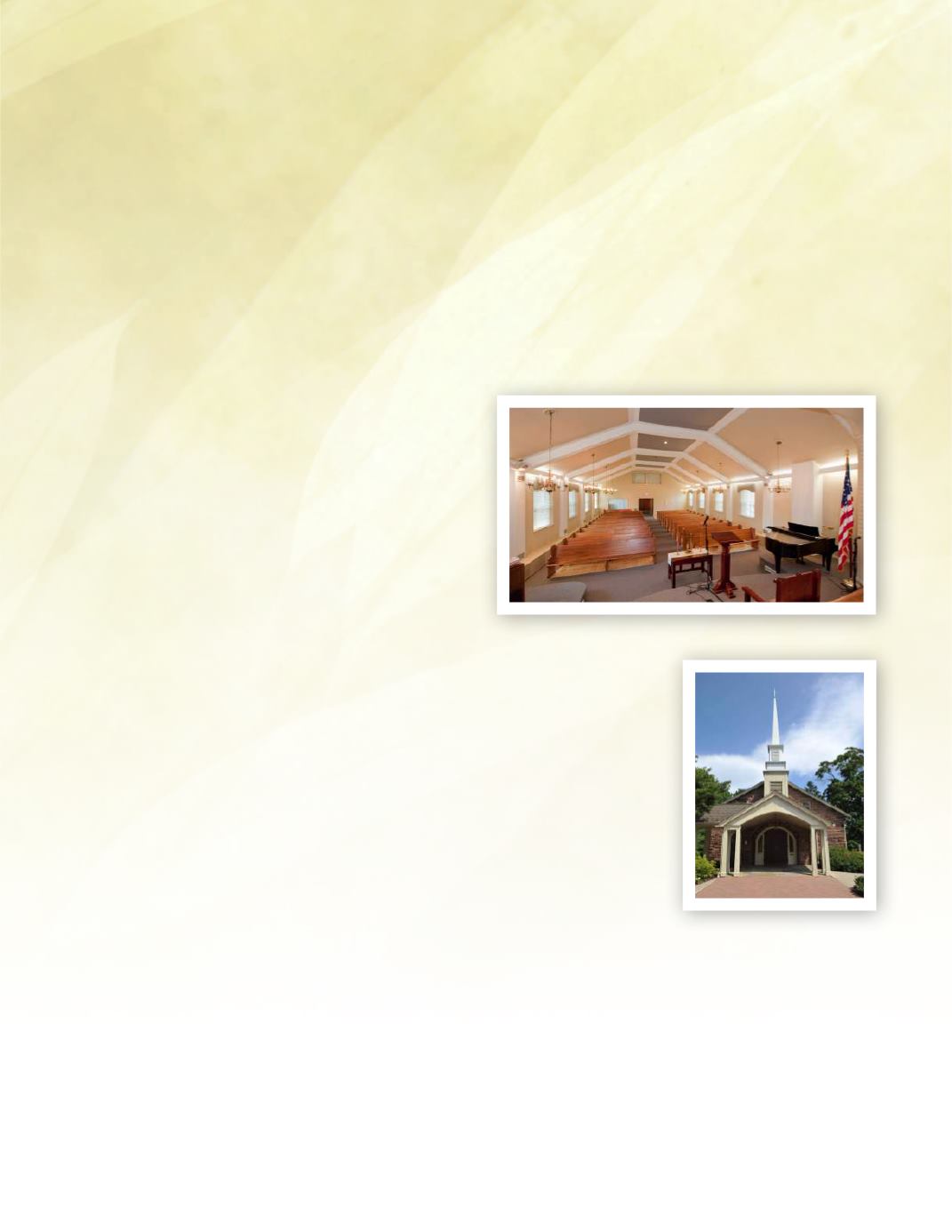 Celebrating the Present…
The Ministry of The Cliffs at Eagle Rock
This booklet is a celebration of both the Baptist Home Society and The Cliffs at Eagle Rock who collectively
have accomplished a remarkable 125 years of service and ministry to the elderly of New Jersey and beyond.
Throughout this span of time, the volunteer Board of Directors of The Baptist Home along with
representatives from supporting churches have faithfully guided and governed the Baptist Home
Society of New Jersey through many turbulent as well as prosperous years.
This enduring ministry of faith thrives today. The Cliffs at Eagle Rock remains governed by the
Board of Directors of The Baptist Home of New Jersey. It is this common thread of continuity in the
ministry of loving care for the elderly that we celebrate today in this booklet. It is this underlying
strength of faith and conviction that will carry The Cliffs of Eagle Rock into the futures as a relevant
and needed source of outstanding Eldercare.
The Cliff's foundation of faith is evidenced in the daily life of its residents. Below are a sampling of
the activities that nurture the hearts and spirits of our residents of all faiths.
• Weekly Sunday Worship Services
• Resident Memorial Services
• Weekly Communion for our Catholic
residents through local lay ministries
• Jewish holiday observances and programing
• Weekly Prayers Circles led by The Cliffs'
• Seasonal Holiday services, observances
and group participation events.
Service to others is not only a priority for the Cliff's Board of Directors and
Management Team, but this service has become a meaningful goal for our
Cliffs residents as well. The desire to share in different ways with those in
need of good cheer has lead our activities department to foster the desire of
residents to achieve success in offering a helping hand to other. Here is a
sampling of some of the generous activities of our residents:
Annual "Lap Around the Cliffs" Campaign:
hundreds of dollars to fund several projects over the years through
their effort to walk laps around the Cliffs. This Fundraiser has enabled
them to send a child to camp, donate to the Cliff's Angel Fund, and
donate to OPERATION SMILE, an organization that provides needed
surgery to children with Cleft Palettes.
Baking Club:
Our Residents bring cheer through baking for others. Recipients of The Cliffs
Baking Group include: local Homeless Shelters, Shelters for abused and homeless children,
Soup Kitchens, and several Military Platoons overseas!
Annual Salvation Army Thanksgiving Drive:
Cliffs residents eagerly plan, shop, and package
groceries for families at Thanksgiving. They also take up collections to present to Salvation Army.
• Operation Christmas Child:
In 2014, Cliff's residents and their families participated in Operation
Christmas Child. Forty boxes of Christmas Gifts were donated to this global program sponsored by
the Billy Graham Association.
Star 99.1 Christian Radio's "Support Our Troops Campaign":
Cliff's residents were excited
to help sponsor goodie bags for soldiers being shipped to oversees locations, filling them with
a "Taste of Home" along with much needed personal supplies.
Interior of the Chapel
Brownstone Chapel