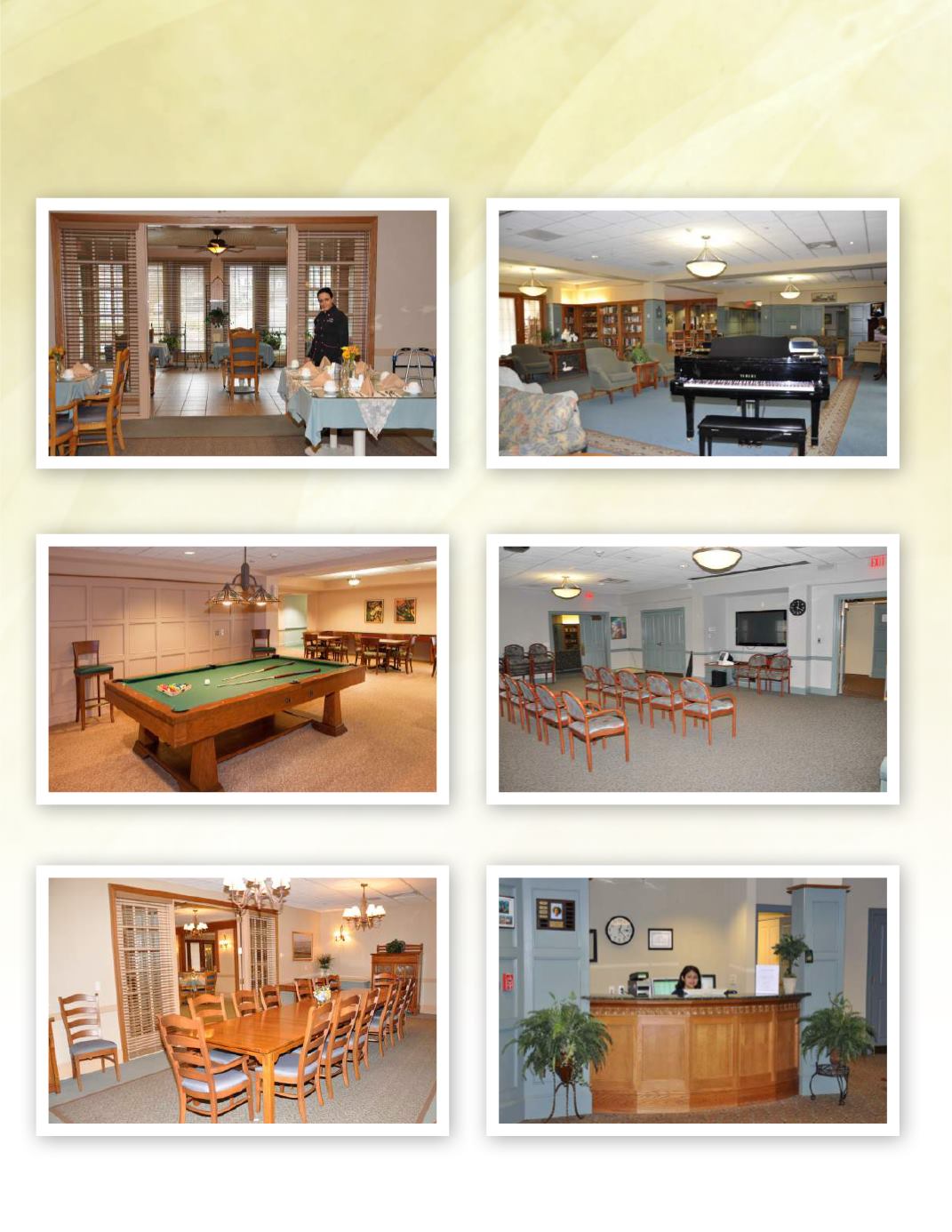 Celebrating the Present…
The Interior of the Cliffs Continued
The Interior of the Cliffs provides our residents, and their family and friends, with Gracious and
homelike furnishings, 3 fireplaces, and large common areas for communal enjoyment. In addition,
The Cliffs has a number of smaller settings for more intimate family celebrations and private dining.
The Garden Dining Room just off the Main
Dining Area is another popular place to dine.
One of Four Lounges adjoining the Residential
Suites on the Second Floor
Large Private Dining Room. also located off the
Main Dining Room, is used by our Residents for
private dining and Family Celebrations
The Great Room, Library, Country Kitchen and Living Area
seen here are open and accessible to large group gatherings
The Multi Media Room is used daily for T.V. viewing,
movies, guest speakers, group exercise classes and more!
Front Lobby and Reception Area