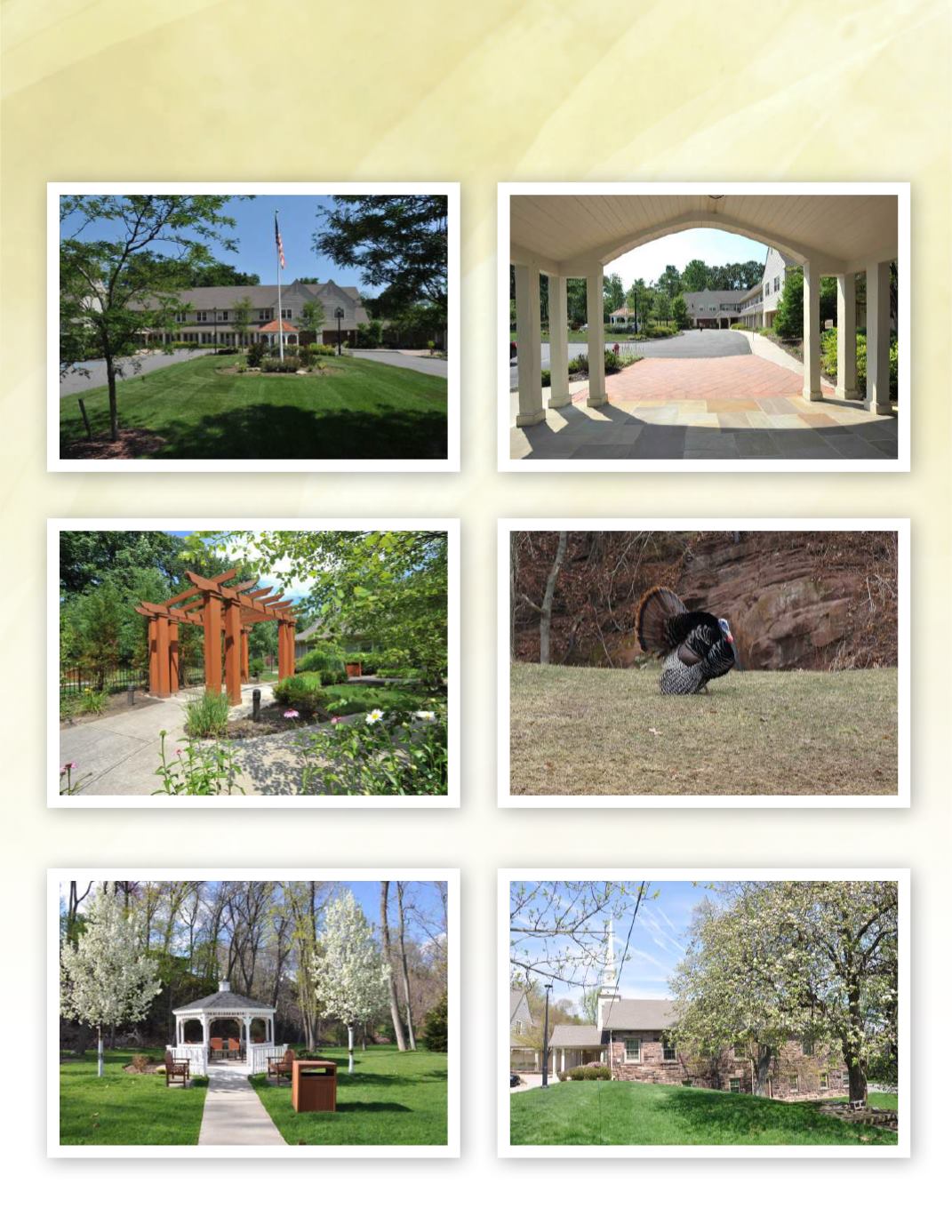 Celebrating the Present…
Our Magnificent Grounds at The Cliffs!
Our Grounds continued to be developed over the ensuing 10 years for the enjoyment of our residents,
their families and staff.
Front lawn and Memorial Garden
A beautiful pergola enhances the enclosed garden
of The Haven
Our second gazebo shows off a lovely perspective of
the sandstone cliff and lush surrounding grounds
Exiting the Chapel through the Covered Portico
A wild Turkeys Strut on the Grounds by the
brownstone cliff
Spring time at the Cliffs; the Chapel is even prettier
when viewed thru apple blossoms.